LIBRARY:
The Library is located in academic block and open for all students from 8:00AM till midnight. The facility is available for male and female students at different timings. Separate reading rooms are available in the hostels.
COMPUTER LAB:
A well equipped computer lab, connected though LAN and Internet facility is available to help students keep themselves abreast with latest techniques in the field of information technology.
TRANSPORTATION:
Local transport facility is available for students and faculty.
HOSTEL:
All the students except residents of Mirpur city are required to stay in the hostel. There are two separate hostels to accommodate over 500 students. The hostels are provided with all requisite facilities including dining hall and cafeteria. All rooms are bi-seated and are provided with beds, mattresses and study tables. A separate hostel for faculty and staff is also available. Local transport facility is provided to students.
MI ROOM:
First Aid Clinic is present at the Campus. indoor beds are also being added very soon.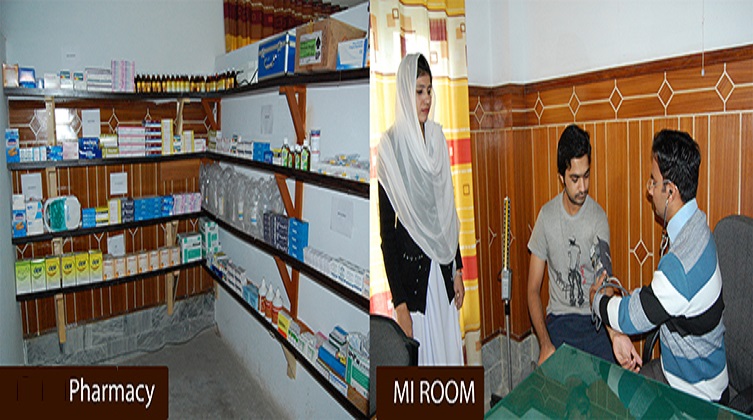 CO-CURRICULAR ACTIVITIES :
Indoor games facility is available in both male and female hostels. Annual spoils competitions are also arranged.